More Than A Friend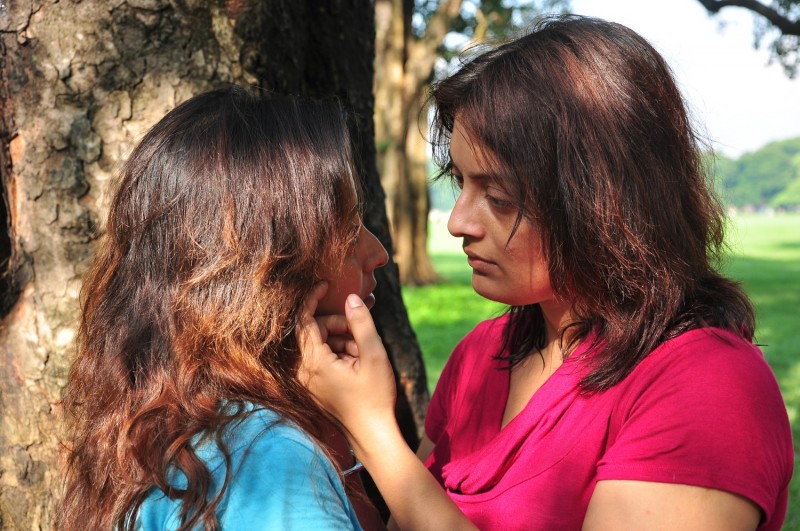 ---
Length: 35 minutes
Year: 2010
Country: India
Language: Bengali & English with English Subtitles
Director: Debalina Majumder
Cast:
Mallika Mazumder
Ushasia Chakraborty
Soma Sarkar
Synopsis:
Rupsa is a filmmaker. Ranja teaches in a college. They are in love with each other. Ignoring all the reproaches and words of caution, they have been living together for quite some time. Rupsa is making a documentary on the public perception of same-sex relationships in India. For that reason she has to meet a lot of people – some supportive of the issue, some dismissive, and others apprehensive of it. Meanwhile, Ranja's mother comes to stay with them. She has always been a little uneasy with the idea of her daughter's being in love with another woman. Their domestic help, Lakkhir ma, also seems be wary of this relationship.
The film More than a Friend explores the lives and outlooks of these four characters in the context of a growing awareness about same-sex relationships in India. The film is interspersed with real-life interviews of people belonging to various sections of the society, who express their views on many related concerns and share their experiences of humiliation and anxiety. The film does not attempt at answering all the questions it raises, but presents the multifaceted nature of the debates around the subject.
About the Film Maker:
Debalina is a filmmaker and cameraperson. She studied comparative literature. She has worked on feature length documentary films, short films, travelogues, music videos, telefilms and mixed genres. She is passionate about environmental issues, gender, sexuality and occasionally writes for newspapers and magazines.
Her major works are her first documentary on male homosexual sex workers, Kee Katha Tahar Sathe (2001); Joy Run (2004), selected in the short film competition of the 55th Berlin Film Festival's Talent Campus; A Stranger in a Bioscope (2005), a short film made in Berlin during the 3rd Berlinale Talent Campus; Broken Land (2006), a short film on independence, produced by Channel Four, UK.