One More Lesbian, Gold sponsor of The Dinah 2011, will be hosting the second annual Battle Of The Lesbian Web Series on Saturday April 2nd.  Come cheer for your favorite web series as they face-off in this fierce and hilarious competition!!  Comedienne Suzanne Westenhoefer and Sirius/XM Radio host Doria Biddle will MC. Buy tickets for The Dinah today!

Winner of AfterEllen's Visibility Award for Best Lesbian/Bi webseries, ANYONE BUT ME follows a new generation struggling with identity and modern relationships. At the center of it all are Vivian and Aster, a passionate young lesbian couple dealing with separation, coming out, and fighting to keep their relationship alive against all odds.  From the award winning creative team of Susan Miller (Consulting producer/writer "The L Word" and "Thirtysomething") and filmmaker Tina Cesa Ward, ABM is in its third season, having earned four We Love Soaps' Indie soap awards and the Clicker Award for Best Web Drama.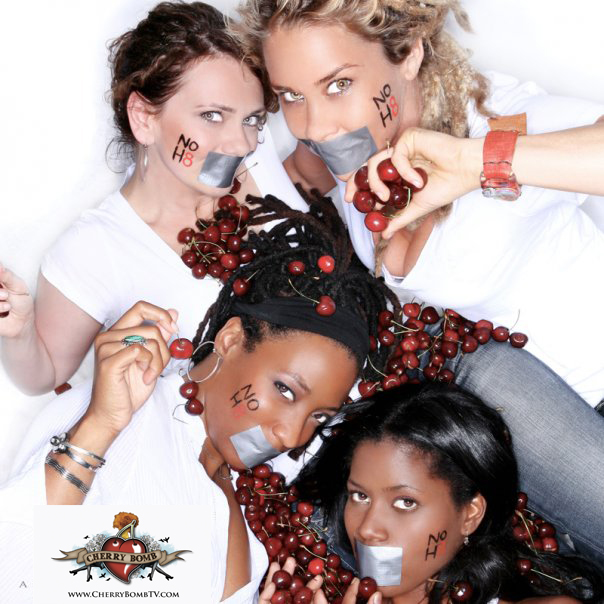 A late night talk show with four sexy, funny, intelligent, witty and outspoken women on the topics that every lesbian wants to know about sex, love and navigating in the world of women who love women. How do you introduce toys? Is it okay to date a friends ex? What if she was just a hook up? How do you know whether its okay to make a move? Are we on a date or is this just coffee? Whatever the topic, the sexy opinionated ladies of Cherry Bomb tackle it with shocking candor and humor. With relevant and provocative surprise questions from viewers and Celesbian interviews, the ladies of Cherry Bomb invite you to debate and discuss with them over a glass of wine or three. Cherry Bomb is Tatum De Roeck, Dalila Ali Rajah, Nikki Caster, Gloria Bigelow.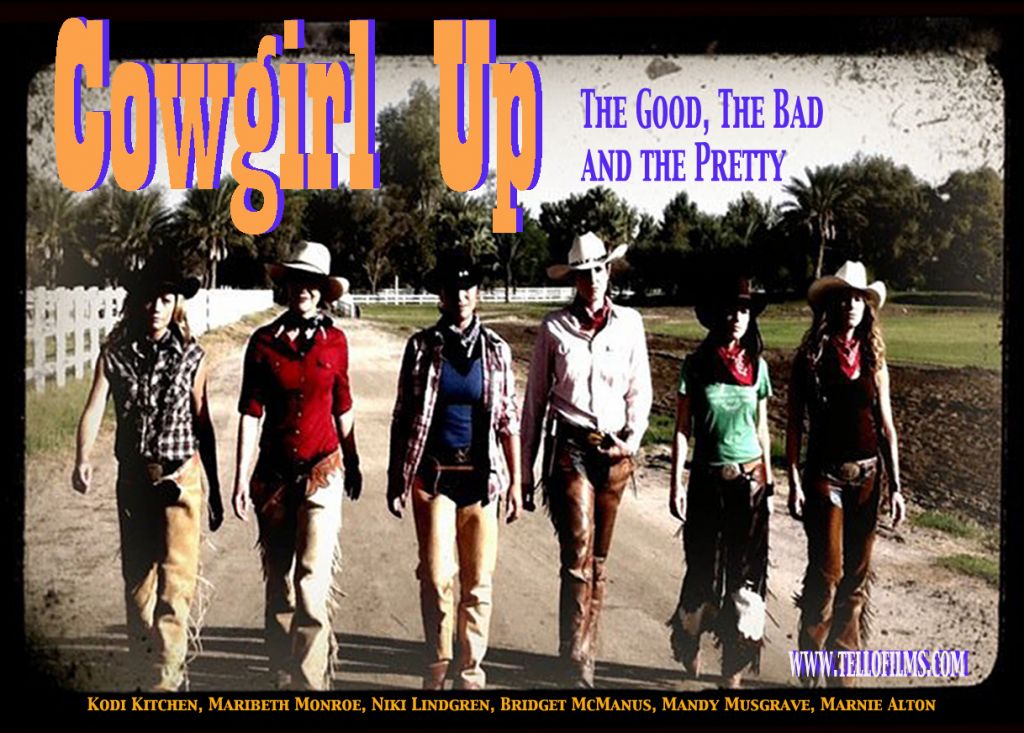 Wanna see funny and hot girls riding horses, shooting guns and playing cowgirl? Hell Yeah! From the writers and producers who brought you 3Way, LadyCops, South of Nowhere and Wave Babes,  comes an all girl comedy western webseries "Cowgirl Up.  Two bunkhouses go head to head riding, shooting, tracking and a talent portion of course, to take home the silver belt buckle and bragging rights.  Camp and comedy rule the day in this western – so put on your chaps, strap on your Colt 45s, and saddle-up for the ride of your life (or the weekend, at least) it's time to Cowgirl Up! Starring Mandy Musgrave (South of Nowhere and GirlTrash!), Marnie Alton (Exs and Ohs and Love on the Side), Merideth Monroe (Parks and Recreation, According to Jim and The Back Up Plan), Niki Lindgren (Sports Action Team), Bridget McManus (Brunch With Bridget, Logo's That Time Of The Month) and Kodi Kitchen (Carpoolers, CSI:NY).
Based on the lives and loves of four young friends, this series boldly goes where no other has gone before – between the sheets and into the minds and hearts of unapologetically queer women living in middle America.  But underlying the many shocking and controversial moments is an important drama exploring the intoxicating extremes of modern day life and love. Refreshingly non-judgmental and atypical in its embrace of stereotype, with its sometimes funny, always provocative storylines, Girl/Girl Scene is a vibrant, vital and honest reflection of today's young lesbian culture.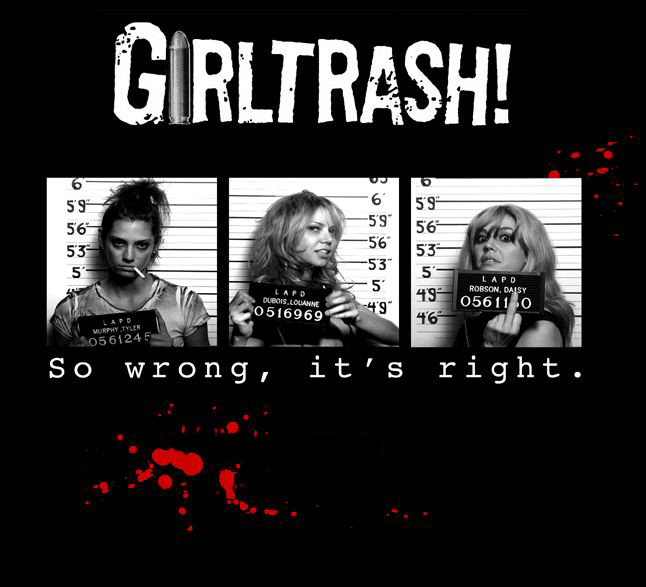 Girltrash! is the story of three hapless chicks getting by any way they can. Tyler and Daisy are small-time criminals and best buds. Their friendship is put to the test when Tyler is seduced by the two-timing temptress, LouAnne. When LouAnne double-crosses Tyler and Daisy by stealing money from the local Kingpin, Tyler and Daisy are thrown into a world of shit. They need to find the money and LouAnne before they turn up dead… or worse.  Created by Angela Robinson (The L Word, Hung, D.E.B.S.), the 10 original webisodes premiered online weekly, to overwhelming success.  (lookout for the Girltrash pool party, also at The Dinah). Cast: Rinabeth Apostol, Amber Benson, Margaret Cho, Gabrielle Christian, Riki Lindhome, Michelle Lombardo, Mandy Musgrave, Maeve Quinlan, Lisa Rieffel, Rose Rollins
Natalie Garcia, is the "online" cast member of THE REAL L WORD, whose story is shown through weekly webisodes on SHO.com (and of course OML

).  THE REAL L WORD follows a group of real-life, high-profile, left coast lesbians as they go about their daily lives, at work and play.
Orange Juice In Bishop's Garden
The bad things we do. The things we get caught for. And how they are never the same. A web series shot in DC about the lives of 18 high schoolers, growing up & getting down in 1994. — Think grunge, Doc Martens, & under age tomfoolery.
Co-created by Canadian gays Rosemary Rowe and Renee Olbert (who won an Indie Soap Award for Breakthrough Performance for her role as Simone), Seeking Simone has become a fan favourite, appealing to every Buffy-loving lesbian who's ever dated – and lived to cringe forever over the tale. Still in its first season, the show has been translated into five languages and been nominated for a variety of real – and imaginary – internet awards.
The Lovers & Friends Show  is a new urban web based lesbian show that made its debut January 1st 2008.  The show focuses on six main characters and their life experiences as a Lesbians from an ethnic background living in today's society. Diedra (Zaire) Kai (Marlaina Law), Dre (Shakelia Tharpe), Tori (Nicole Pina), Yasmin (BeBe Brunswick), and Mercedes (Christy Rodriguez) are six minority lesbian women navigating through life's obstacles, making new friends, and experiencing new drama.
The Real Girl's Guide To Everything Else

Created by Carmen Elena Mitchell (MTV/Pocket Books winner), shot by Emmy-award winning cinematographer Robert C. Webb and directed by Heather de Michele (Best Director- Long Beach Q Fest), we follow Rasha played by Robin Daléa (Without a Trace, What I like about You) a Lebanese lesbian and political journalist on her quest to write a book about the Afghan women's struggle for civil rights. However, in order to finance this dream project, she decides to write a more marketable "chick-lit" book first, forcing her to go undercover as a Cosmo-drinking, shoe-obsessed, straight girlie-girl to research a world outside her comfort zone.
Venice is a web soap opera series and the creative concept of long time friends and artistic partners Crystal Chappell and Kimmy Turrisi. Chappell and Turrisi joined with director Hope Royaltey to build a groundbreaking business, production, and content model for the web.Venice developed from Chappell's commitment to portray strong, decisive, and real characters; simultaneously maintaining creative control, which is often lacking in traditional television broadcasts. Venice will be the first serial that bridges the gap between many worlds – it unifies the gay and the straight worlds; people of color with multi-ethnic groups; and people in Venice, California with the global community.